Win Thinks was inspired by Dr. Seuss' book  Oh, the THINKS you can think.  How far can the power of ideas, imagination and innovation take us?​
My belief – the question isn't just what you can do better, but how!
Great ventures thrive on using strategic ideas and executing them well.
Does your business have a mission, a strategy for your long term goal? How strong is your brand?
Strategy, Brand Building & Digital Media
There is magic in Brands, in the feelings they evoke in us. Trust, value, energy, aspiration, credibility… even fun!
But Brand Building doesn't have to be about big businesses or investing big bucks. It's about those small, but meaningful and consistent steps that count.
A brand what a professional, entrepreneur or business says and does, to make their words count, promises matter and propositions win!
And I can teach you how.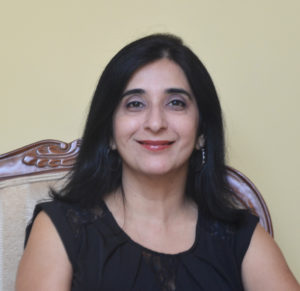 I get brands. I love to share insights about digital media – both its power and the tips and tools that can help you leverage it. About the role of social media as the currency of visibility.
An MBA in Marketing & Financial Services helps, as does 23 years of experience, with large corporates, building startups and helping numerous other businesses. 
Learn about the Workshops I teach, Events I manage & moderate and my Articles.
I'm committed to supporting the student entrepreneur and classroom mentoring, teaching students tools and techniques to start a new business or become job ready.
Aside from work, I enjoy Yoga and Hula Hooping. As a Mom, I love to hang out with my little girl, doing art, playing board games or watching documentaries.
More about Pooja.
Also Read: Articles on Maroon Oak. Interview on Huffington Post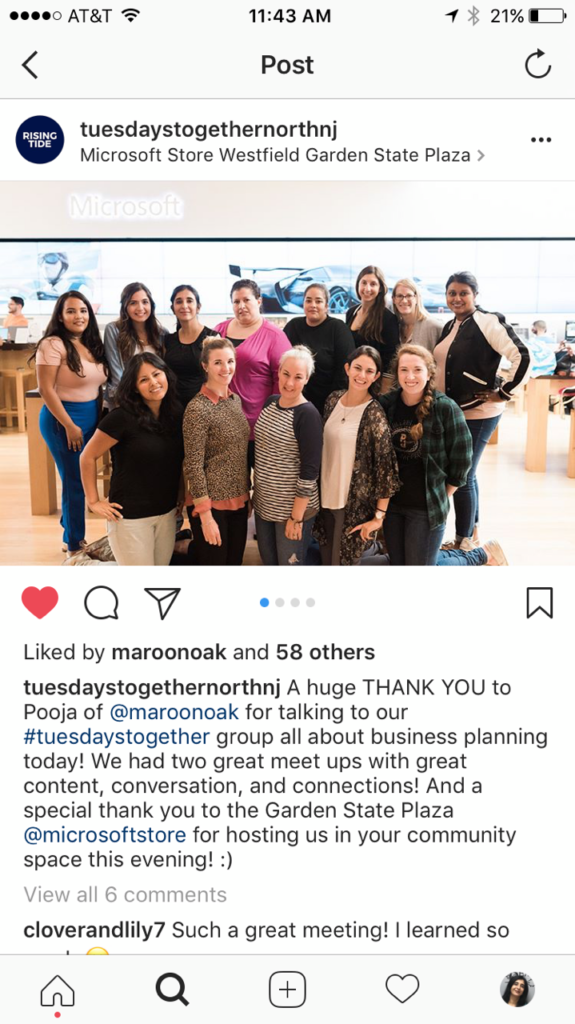 I have always valued the insights you gave my regarding my small business Pooja. You deserve every bit of praise and recognition for all you do.
Nidhi Idnani, Owner, iReikiNow
https://www.linkedin.com/feed/update/urn:li:activity:6306466429352845312
Great presentation and insights on Branding virtual presence. Thank you on behalf of the NAPW Bergen County Chapter Leadership team.
Iram Kirmani Ganju
You gave us a lot to think about and great ideas. Thank you!
Karen Ravensbergen
Thanks for an informative and great talk! Great ideas and actions to put into place.
Kirsten Rasky
Thank you so much for leading our group in discussion and for the great presentation. I know I definitely benefited from all the information and it's given me a lot to think about in my business.
Stephanie Williamson
Thanks, once again, for helping other women!
Nancy Palaia-Collier
CLASSROOM MENTORING FOR STUDENTS K12